B E L L A D J s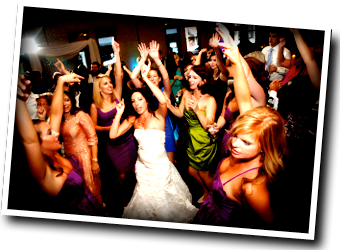 Phone: 360·784·0526
Email: letsgetitstarted@belladjs.com


~ * ~

We have increasingly limited availability for the remainder of 2017.
Secure your upcoming date with us today!



IMPORTANT NOTICE: Our contact form is currently down for maintenance.
Please text, send us an email, or give us a call instead -- thanks!




Free DJ service with proof of donation to your favorite charity

Make your donation directly (not through Bella DJs)
Donation amount must be at least $100
Show us your donation receipt -- get free DJ service for ANY event!
Offer not available on weekends (Mon-Thurs only; major holidays excluded, addt'l blackout dates TBA)
Offer includes up to 4 hours of music; excludes MC, lighting
Any travel costs (if applicable) must be covered in addition to charitable donation
Recipient must agree to let Bella DJs display a small advertisement and/or charity-related materials at DJ booth/setup area
Please email letsgetitstarted@belladjs.com with subject line "Donation" and date/time of event


2017 Live Public DJ Shows (more dates coming soon!)

Come see us play live! More dates will be added throughout the year
If you are interested in attending, we ask that you please bring along at least 3 other adults
Note that there is generally a $25 cover charge per adult (no cover for children and teenage attendees)
Public events are only confirmed after we have an initial RSVP headcount of at least 5 adult attendees
Non-alcoholic refreshments and light snacks will be provided
Parking may be limited, so if possible please carpool with other attendees
Most of our public events occur Tuesdays, midday - at this time, we do not have (or anticipate having) any evening or weekend events which are open to the public
Email rsvp@belladjs.com with the date you'll be attending in the subject line; be sure to include the number of people you'll be bringing



For our 2017 bookings, we are excited to offer:

Our base pricing (excluding travel and non-standard venue setup arrangements): 3 hours or less - $125/hour; 4 hours for $444; 5 hours for $500
Ask about our special pricing when booking more than 5 hours of service!
Travel costs (when applicable) are determined on an individual event basis
We play *every* kind of event
Dates are limited and first come, first serve for weddings in 2018 -- don't wait, book now!
Available for both wedding ceremony and reception coverage
MC service
Dancefloor lighting
Mics available for announcements
Any pre-requested song will be played
Huge, virtually unlimited music catalog
Will take requests during event, if desired
Will download music during event for special requests not available in catalog (onsite Internet connection required)
Beatmatching (nonstop mixed dance party music - aka "club style")
Responses within 1 hour
Price matching/beating with other DJ companies
Come see us play live! (select showings throughout 2017 -- contact us for more info!)
Free event DJ services when you pay for our travel (select locations -- contact us for more info!)
We are remote location / rural event specialists!
Monthly free event service + bonus hours giveaways (stay tuned!)
Weekly regional specials (stay tuned!)
All our own equipment; we can work with almost any setup area/power supply!
We play what YOU want to hear!
No charge for setup and takedown
Free DJ service with proof of donation to your favorite charity (see above for details)

For an additional fee, we also offer:

Live real-time song requests/IDs via Twitter
Complete live recording, or individual song compilation, of all music played during event
Custom song editing, mash-ups, and remixing




Bella DJs rules of engagement:

* We reserve the right to refuse/cancel service to racists, bigots, or to anyone who attacks,
threatens, or otherwise promotes violent language and behavior. If we find a venue or
surrounding setting/environment to be unsafe (to equipment, personnel, etc.) for any reason,
we reserve the right to leave the premises spontaneously and without notice.

* We reserve the right to cancel any engagement, by notifying and refunding the Purchaser,
at any time - if we are unable to appear at / procure replacement service for an event.

* If a Purchaser refuses to properly compensate Bella DJs for travel (to
events, meetings, venue tours, etc.) and/or fully custom setup arrangements, per our requests
made before or after contract signing, we reserve the right to cancel and refund the
engagement in question.

* We are released from any obligation to attend venue tours, rehearsals, in-person follow-
up meetings, etc. if the Purchaser is unable or unwilling to compensate for our associated
time and travel, when requested.

* In some cases, we may ask for a final payment to be made in advance of the date upon
which service is due to be rendered. Though this happens rarely, should the Purchaser
refuse to pay the final balance (i.e. for the purpose of covering unanticipated additional
travel costs) when requested, Bella DJs reserves the right to cancel and
refund the engagement in question.